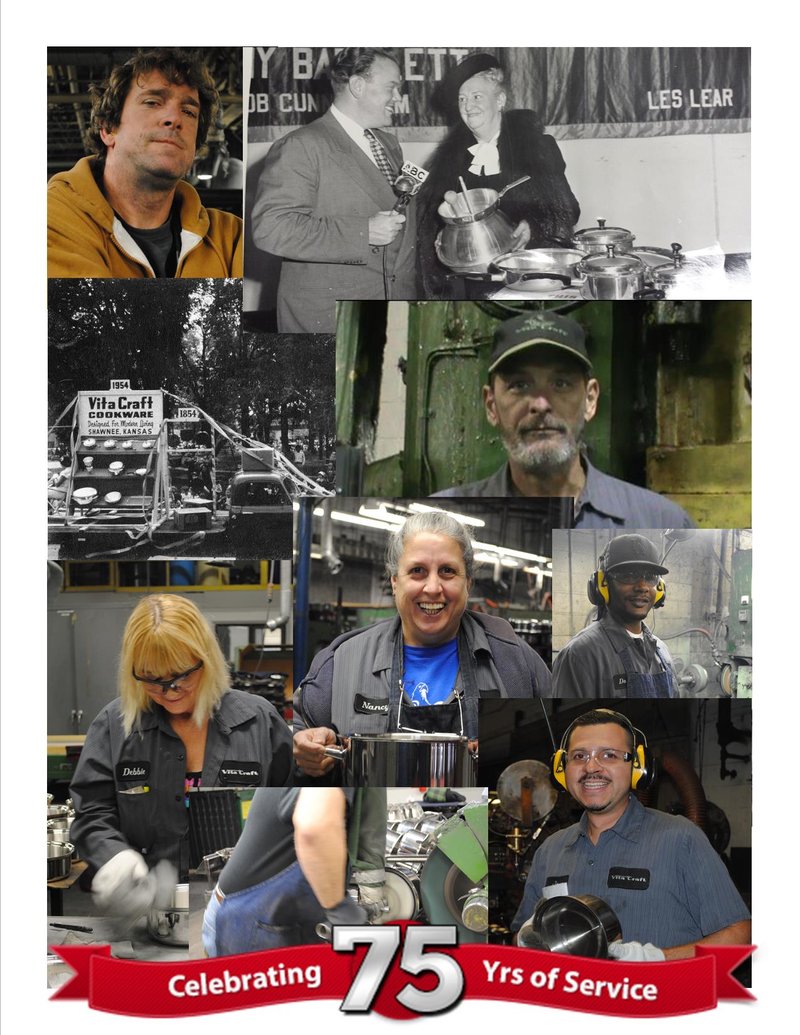 Since 1939, Vita Craft Corporation has manufactured quality cookware for the
home, proudly extending a lifetime guarantee against defects in material and
workmanship. At Vita Craft we agree, a guarantee is only as lasting as the company
behind it. We have been pleasing customers for over 75 years and will continue to do so
for many years to come. We are proud of our history and invite you to enjoy our products during the preparation of your meals throughout your lifetime.
We recently developed a new line of induction capable commercial cookware for home and the industrial kitchens. Our commercial cookware is constructed of a 5 ply clad stainless steel vessel with an aluminum core. Finished with a comfort fit grip cast stainless steel handle(s), and stainless steel rivets for strength. Finished with a high polish durable exterior and easy to clean sun-ray finished interior. Our commercial line is backed by a 3 year warranty. We are proud that chefs have reported to us our cookware design is well balanced, performs exceptionally well and are pleased with the durability and endurance in an industrial environment.